Industrial Effluent Recycling Plants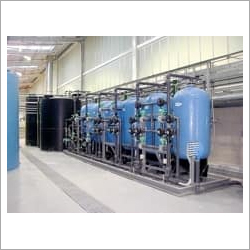 Industrial Effluent Recycling Plants
Product Description
Being a coveted firm, we are one of the leading manufacturers and exporters of a broader range of Industrial Effluent Recycling Plants. We fabricate the offered range of plants using finest components in strict adherence to the latest industry standards and norms. Our offered plants find their comprehensive application in textile, electroplating, automobile and many more industries. The offered plants help to remove color, chlorine, organics and odor present in the effluent water with the help of filters installed in these. Due to the optimum and delay-free performance of these Industrial Effluent Recycling Plants, we have carved a rich clientele in this competitive market.


Features of Industrial Effluent Recycling Plants
Less space requirement
Longer functional life

Optimum water recycling
Easy to install
Other details:

EFFLUENT WATER SUPPLY PUMP: (RWP)

A Mono Block pump has been provided for supplying Effluent Treated Water to Pressure Sand Filter Unit. Necessary Suction / discharge pipe work in M.S,PVC construction with Rubber Diapharm valves are also provided up to PSF Unit.

PRESSURE SAND FILTER: (PSF)

Effluent Water is first filtered by filtration unit. Pressure Sand Filter Unit is provided for removal of suspended matters & turbidity from Effluent Water. PSF Unit is a MS Epoxy Coated vertical Pressure Vessel. Internally, it is fitted with bottom collecting system. A uniform grades silica quartz sand is charged on the supporting media of pebbles and gravels. This unit is fitted with MS,PVC frontal pipe work and Rubber Diapharm Valve or Multiport Valve externally. During service cycle water is passed in down ward direction through sand bed, thus entrapping suspended matter & turbid particles. Over a period of time, sand bed gets chocked due to suspended matters resulting higher pressure drop and lesser flow. At this stage filter bed need to be backwashed.

When pressure drop across the sand bed increases beyond the specified limit (0.5 kg/cm2) or quality of filtered water determinates, which ever is earlier. Regeneration involves backwash & rinsing of Sand Bed as below. For backwashing service water is passed in reverse direction of service cycle to loosen the filtering media bed. Due to this, entrapped suspended matters get free and comes out along with effluent water. Backwashing is continued for about 10- 15 minutes or till the effluent coming out is clear

For Rinsing of Sand Bed: Service water is passed in down ward direction to settle down the sand bed. The effluent water is drained for about 5 minutes time to ensure all unclear water is drained down.

ACTIVATED CARBON FILTER: (ACF)

Effluent water may contain Colour, Odour, Chlorine & Organics in different proportion, which is undesirable for potable application, and hence, it is necessary to remove the same from water.
Activated Carbon can remove Chlorine, Odour, & Colour while passing the water through carbon bed along with Odour & colour. This Carbon granules having larger surface area and specific property to absorb organics. ACF Unit is a M.S/FRP vertical pressure vessel. Internally it is fitted with strainer on bottom collecting system. The unit is fitted with M.S/PVC frontal pipe work & MPV externally. A granular activated carbon is charged on the supporting media of Coarse & Fine Silex. During service cycle water is passed in down ward direction through Carbon Bed, which removes Chlorine & Odour from water.

When pressure drop across the Carbon Bed increased beyond the specified limit of (0.8 kg/cm2) or quality of filter water deteriorates, whichever is earlier the unit is isolated for regeneration. The regeneration involves, backwashing & rinsing of Carbon Bed. Over a period of time, life of carbon gets exhausted which can be checked during laboratory testing. Particularly iodine value is most important for this application. Generally carbon is replaced once in a year
Contact Us
96-97, Parekh Industrial Estate, Tatithaiya, Kadodara- Bardoli Road Surat Gujarat India +918037303962
Phone :+918037303962